To overview page
CeramTec India moves to Bangalore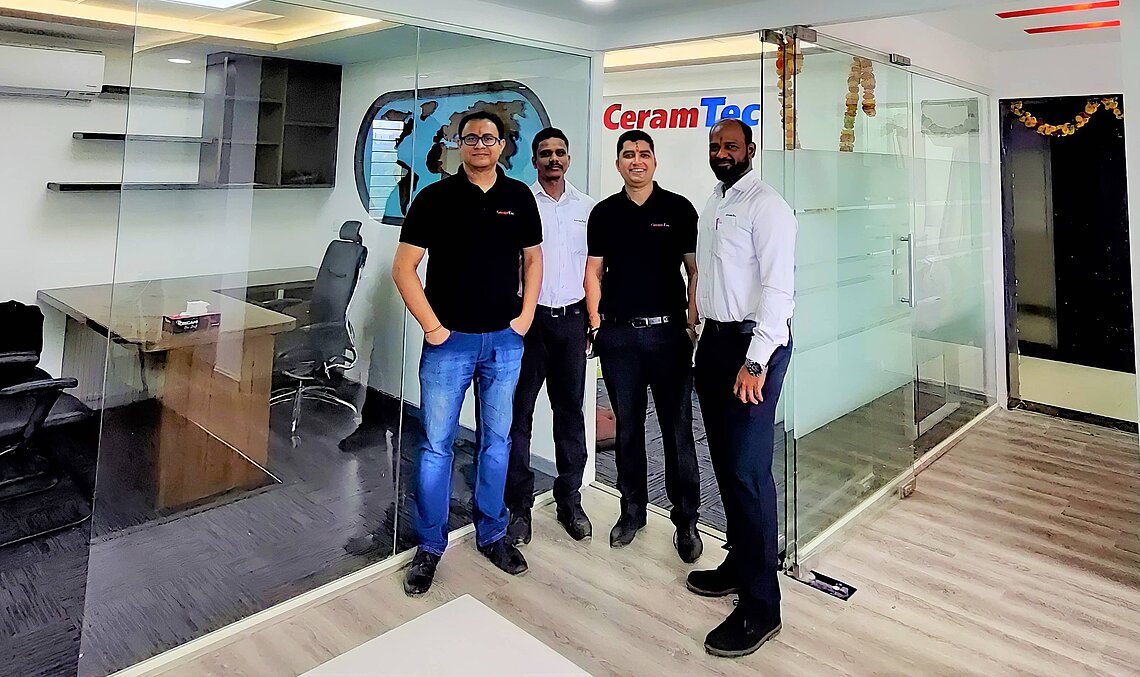 On July 15, Managing Director Pranav Gopal Jha and his team moved into the new office of CeramTec India Innovative Ceramic Engineering Pvt. Ltd. Around 600 kilometres away from the previous location in Panaji to the new premises in Bangalore – a move for which there were good reasons.
In contrast to the Panaji site, which is located on the coast, Bangalore is close to almost all industrial areas of southern India and has good connections to all the other major cities in India – and thus close to our customers. In addition, better transport links also mean shorter delivery times, which means that we can serve our customers even better.
The launch in Bangalore was celebrated in a very traditional way: In a "puja ritual", a kind of fire prayer, the new premises were blessed. During the prayer, a priest did the "havan" by lighting firewood and offerings were made to the holy fire. The flames were then carried through all the rooms to bless them. On that note, "Shubhakaamanaaein!" (All the best) to Bangalore!