To overview page
Pretty in Pink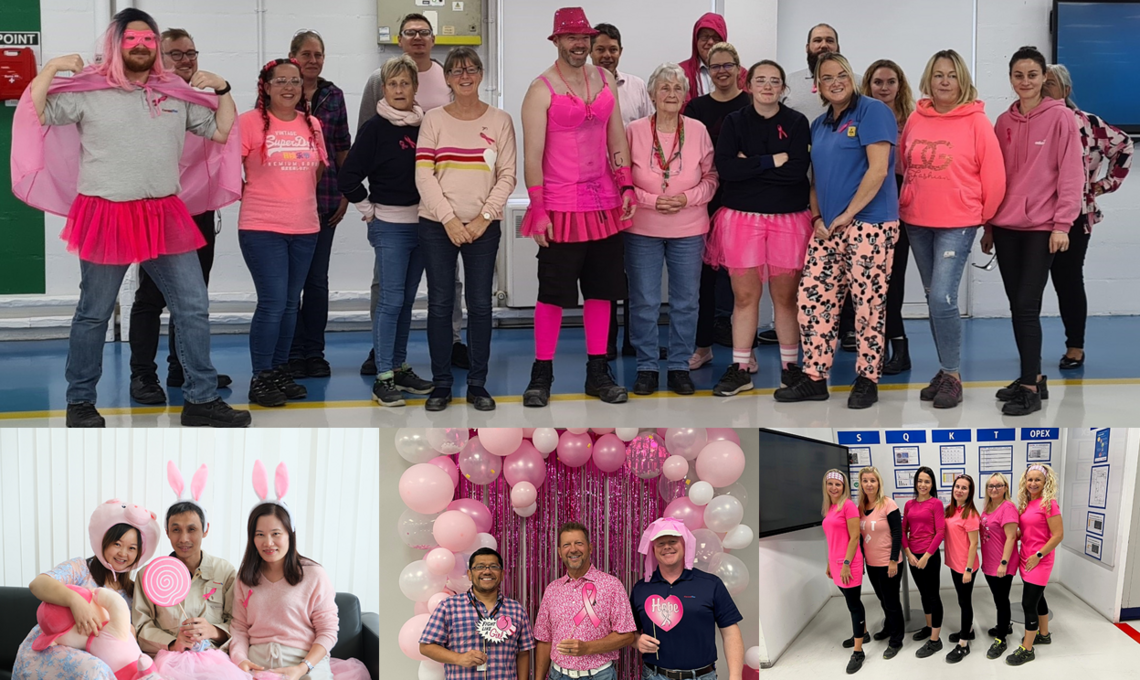 October is traditionally the month of breast cancer prevention and is also called Pinktober in reference to the pink ribbon used as a campaign symbol. At CeramTec, too, "pink" campaigns to draw attention to this topic have been a nice tradition for years.
On this year's campaign day on 12 October, information material was distributed in abundance at all CeramTec sites in Germany and abroad, pink ribbons were worn and pink smoothies were sipped, seminars on breast self-examination were attended and quizzes on the topic of breast cancer were played. Colleagues in Laurens, South Carolina, also auctioned off two preferred parking spaces and raffled off a smart TV to raise funds. This money will benefit the Laurens County Relay for Life and the American Cancer Society.
CeramTec will also donate 2000 euros to the Deutsche Krebsforschungszentrum (DKFZ) - also in keeping with tradition - as well as a smaller amount to Pink Ribbon Deutschland.
We are particularly pleased that this topic unites everyone at CeramTec and that we not only receive imaginative picture contributions from all locations every year, but also that creative and great activities are organised on site on our own initiative. A big thank you to all colleagues who are involved in this!