To overview page
Optimised milling with ceramic cutting material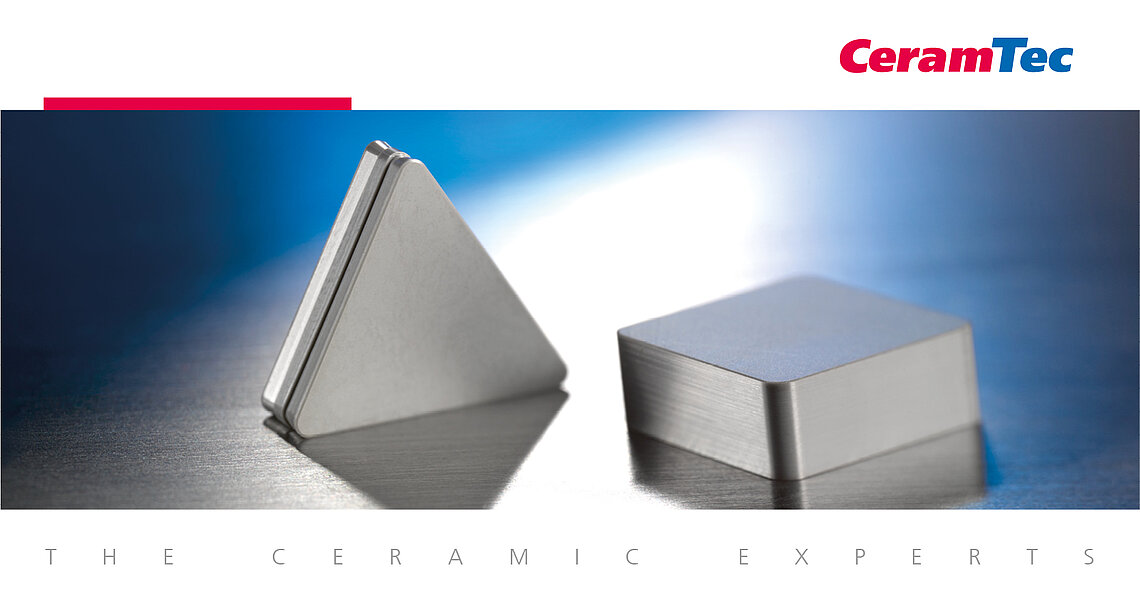 In line with the materials they machine, ceramic cutting tool materials are subject to a constant process of further development. The new edition of our cutting material LKM 880 ensures that the material properties of this silicon nitride ceramic meet the quality requirements for the machining of components in various industries with a view to future developments.
"Our LKM 880 ceramic has successfully proven itself as a cutting material for milling various components made of GJL and GJS materials in sectors such as automobile, gears and bearings, mechanical engineering and the wind industry," explains Frank Höing, Senior Manager Application & Design Engineering at CeramTec. "The demands of the manufacturing industry on cast machining are becoming ever higher due to an increasing number of product variants, shorter product cycles and constantly growing productivity and cost pressure. Against this background, our refined LKM 880 material has optimised the machining of cast materials in all key areas."
Better tool life at high machining speeds
In machining, the main objective is to achieve longer tool life, i.e. the ceramic insert must be more durable at a higher machining speed. As a high-performance cutting material for rough milling of grey cast iron materials, the LKM 880 ceramic offers optimum toughness in combination with very good wear resistance. The latter also allows a high machining speed, resulting in large metal removal rates with high process reliability. Manufacturers of components made of grey cast iron materials can thus benefit from longer tool lives when machining these materials with the LKM 880. "The bottom line is that the new edition of the LKM 880 material enables higher productivity while reducing production times and costs, thus increasing the value added in milling operations," says Höing.
Close cooperation with customers, such as automotive manufacturers and suppliers, machine and gear manufacturers or companies in the pump industry, guarantees the targeted adaptation of materials and enables us to innovatively shape market developments - so that new and more difficult-to-machine materials can be machined with adequate cutting materials.
For further information on LKM 880, please contact Frank Höing.

Brochure LKM 880