To overview page
Ceramic Experts receive "MINT"-seal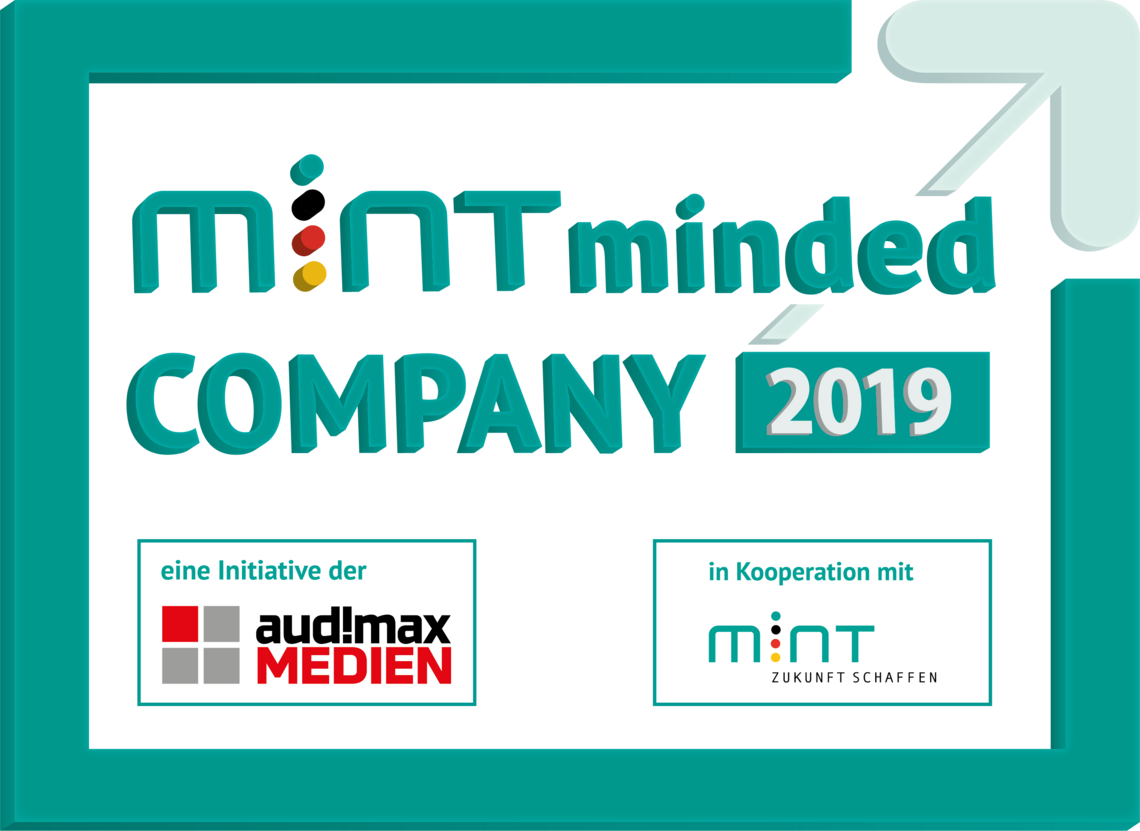 As expected from a technically driven and highly innovative company, scientific disciplines have always been central to CeramTec's field of activity. As of recently, the Ceramic Experts can now also officially brand themselves with the "MINT Minded Company" seal. MINT stands for the fields of science, technology, engineering and mathematics (STEM). Of particular note is the fact that this seal is only awarded to companies explicitly nominated by MINT students, graduates and talented professionals.
The seal is awarded by a cooperation between the initiative MINT Zukunft schaffen ["Creating a future with MINT"] and its media partner audimax Medien ["audimax Media"]. MINT Zukunft schaffen is an association of German employers founded in 2008 with its headquarters in Berlin. Under the patronage of Chancellor Dr. Angela Merkel, it set itself the goal of combating the skills shortage facing the German economy in scientific and technical professions as well as the negative effect that this has on the economy and innovation in general. The long-term goal is to stabilize and strengthen Germany's position as an economic center.
One of the initiatives of this association is to honor companies that make a special contribution to promoting STEM careers and STEM subjects for next-generation talent, thereby furthering the overall goal. CeramTec is proud to have been chosen alongside other big-name companies and takes the associated responsibility very seriously. With offers such as Girls' Day, where girls from 5th grade and above get a look at professions typically occupied by men, the "Drilling license" – an event where young people learn how to use tools under the guidance of CeramTec trainees in the training workshop – and the open day for preschools, where even the youngest kids can let their inner scientist run wild, CeramTec gives young people access to classic scientific disciplines and jobs now and in the future.