To overview page
Katrin Sternberg to join CeramTec as President Medical and Member of the Management Board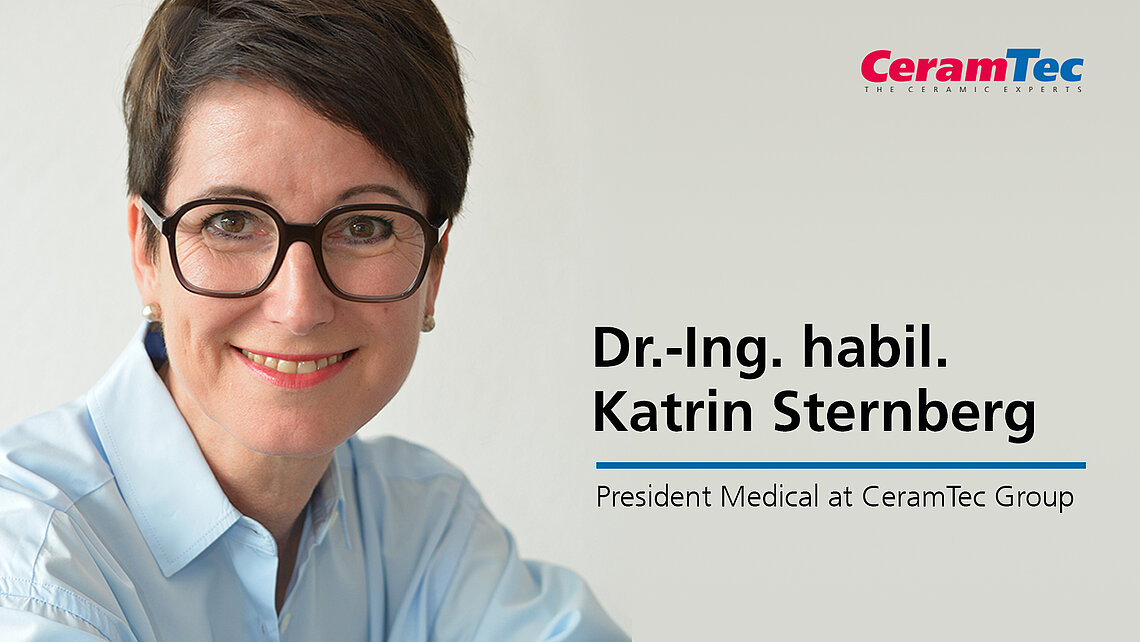 We are pleased to announce that on February 1, 2023, a new board member will join CeramTec Group's management: Dr.-Ing. habil. Katrin Sternberg, who will become President Medical. She will assume the position from Dr. Hadi Saleh, who up till now has served CeramTec in a double role as both its President Medical and its Chief Executive Officer and will going forward remain as Chief Executive Officer.
Dr. Hadi Saleh: "As we continue to advance CeramTec's footprint as a leading global medtech platform, we firmly believe that putting a dedicated leadership resource in place for our Medical Markets is an important next step and signal to the market."
As CeramTec we are seeing continued significant growth in demand particularly for our high-performance ceramic solutions for medical applications. "As we plan to further diversify our medtech portfolio, we look forward to having Katrin Sternberg contribute her great expertise in the medical device space. With her impressive business acumen and academic track record, we believe she is a great addition to our team," Dr. Saleh continued.
In her role as President Medical, Dr. Sternberg will join CeramTec's Management Board to serve alongside Dr. Hadi Saleh (CEO), Eric Oellerer (CFO) and Horst W. Garbrecht (President Industrial).
Dr. Katrin Sternberg joins us from B. Braun Aesculap, where she previously served as member of the Executive Board with responsibility for Research & Development, Quality Management, Regulatory Affairs & Medical Scientific Affairs. Katrin Sternberg holds a PhD in Chemistry from University of Rostock and completed her habilitation at the Institute for Biomedical Engineering of the University of Rostock.