To overview page
Expansion planned at the CeramTec Marktredwitz site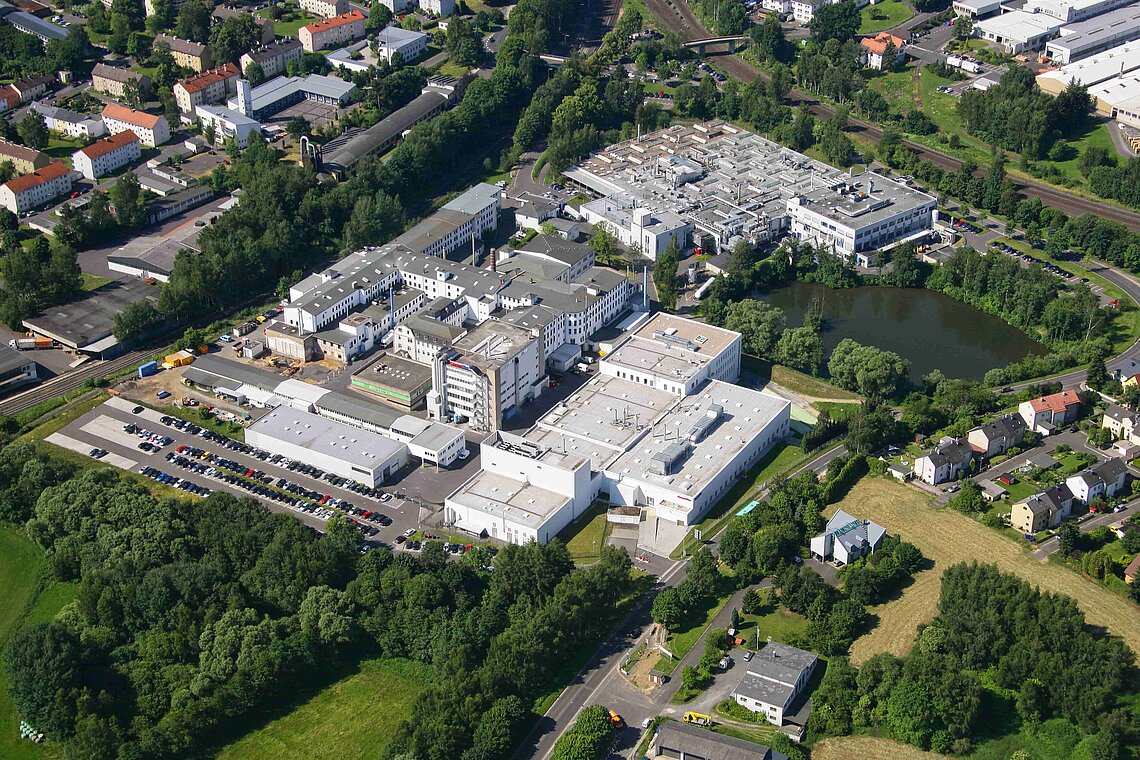 We are planning to expand our presence at the Marktredwitz site. The already existing manufacturing complex is to be expanded in the coming years to include, among other things, a further production hall.
Dr Hadi Saleh, Chief Executive Officer of CeramTec: "Our well-filled order books make it necessary for us to expand capacities. At the Marktredwitz site, we have already been able to count on an extremely reliable and sustainable network of employees and partners in the past. We are therefore pleased to be able to further expand our presence in Marktredwitz and thus also play an even more important role as an employer in the region in the future."
We currently employ more than 800 people at the Marktredwitz site
Among other things, the new building is to be designed with a special focus on sustainability aspects. "In the CeramTec Group, we introduced measures for an even more conscious use of energy some time ago and have already implemented various projects and measures. The new building offers us excellent opportunities to produce even more energy-efficiently and sustainably in the future and thus make an important contribution to the energy transition in Germany," says Dr Saleh.
Subject to official approval for the project, the start of construction with initial work is planned for 2023.