To overview page
CeramTec again awarded as "MINT Minded Company"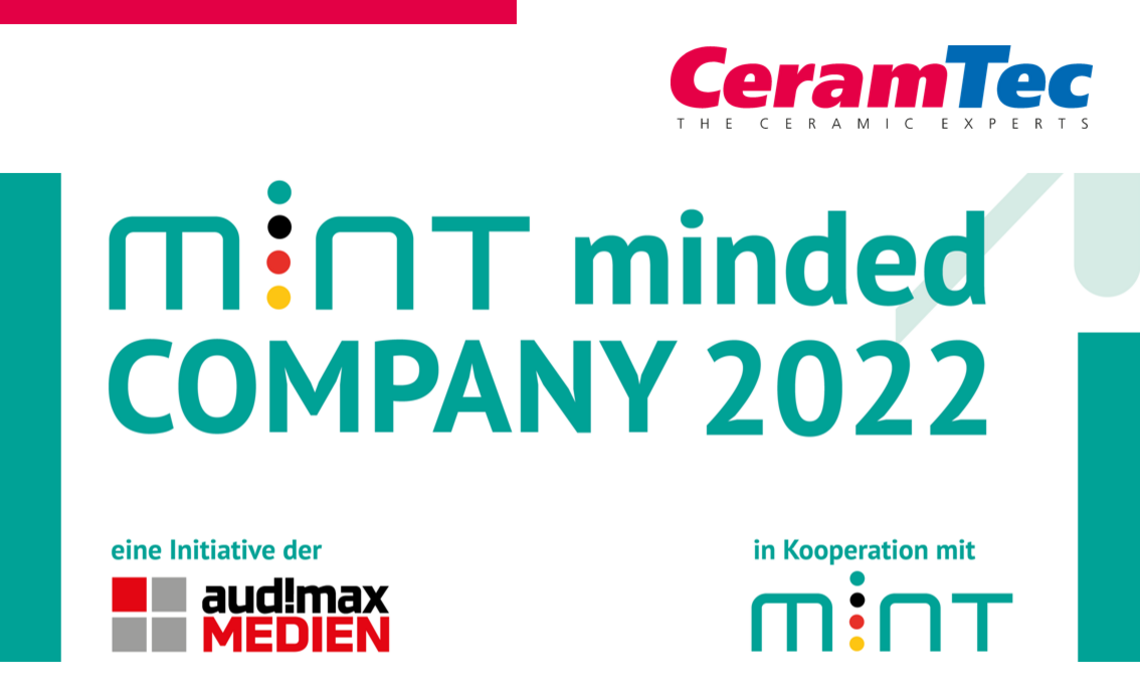 CeramTec once again honoured as a "MINT Minded Company
Great enthusiasm at CeramTec: For the fourth time in a row, we are pleased to have received the "MINT Minded Company" award. We are perceived as a particularly attractive employer!
For 2021, more than 14,000 students and graduates of MINT subjects submitted their evaluation. MINT refers to the subjects of mathematics, computer science, natural sciences and technology. With this award, CeramTec joins a list of more than 80 top employers - from Bayer AG and the Fraunhofer Gesellschaft to the Schaeffler Group.
The award is presented by a cooperation of the initiative "MINT Zukunft schaffen", which was launched by Dr. Angela Merkel a few years ago, and its media partner and member of the board of trustees audimax Medien. "MINT Zukunft schaffen" aims to counteract the shortage of skilled workers in the German economy in the field of scientific and technical professions and thus secure and strengthen Germany as a business location. Remarkable: The award is based exclusively on nominations by MINT graduates, it cannot be "bought".
Certified MINT Minded Companies (MMC) 2021
Securing Germany as a business location & strengthening the STEM workforce - MINT Welcome 10-point declaration