To overview page
Learn & Grow @ CeramTec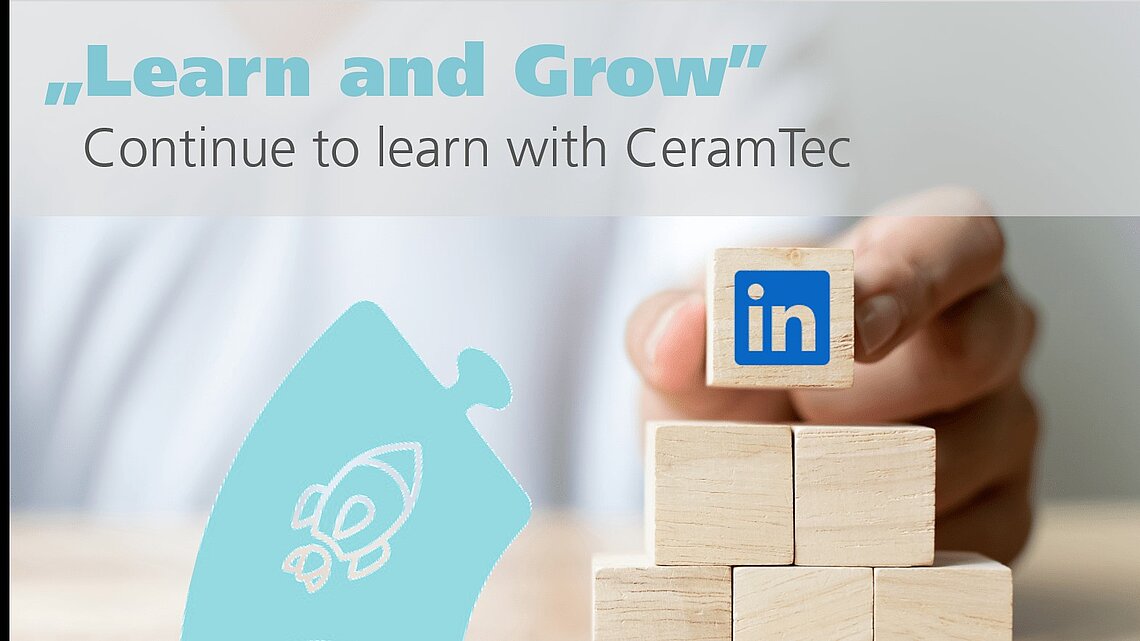 Learning & Growing is one of CeramTec's corporate values - which is why we are constantly looking for ways to become even better.
How can you moderate meetings well, which methods help to make employee discussions successful, which current presentation tips make content appear even more effective and how do you manage to keep an overview when managing complex projects?
The web-based platform LinkedIn Learning has been available to CeramTec employees since January. It offers new opportunities to expand knowledge and competencies at one's own pace and in individually relevant subject areas.