To overview page
Start of training at CeramTec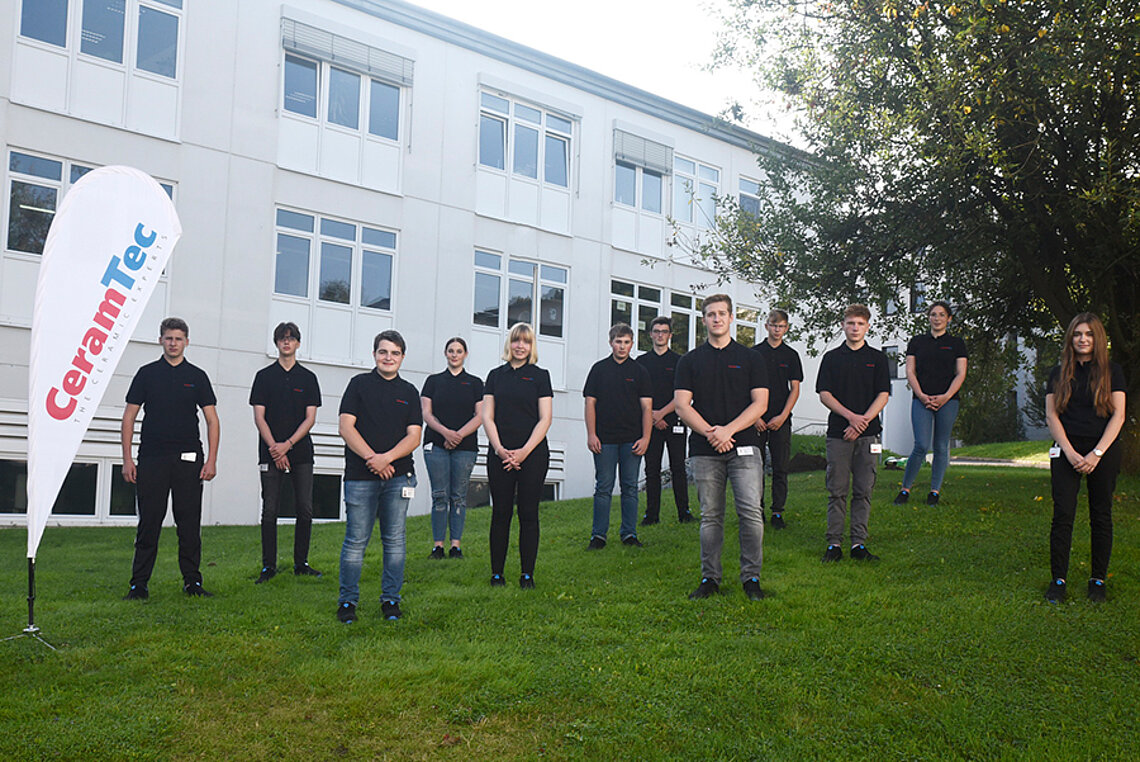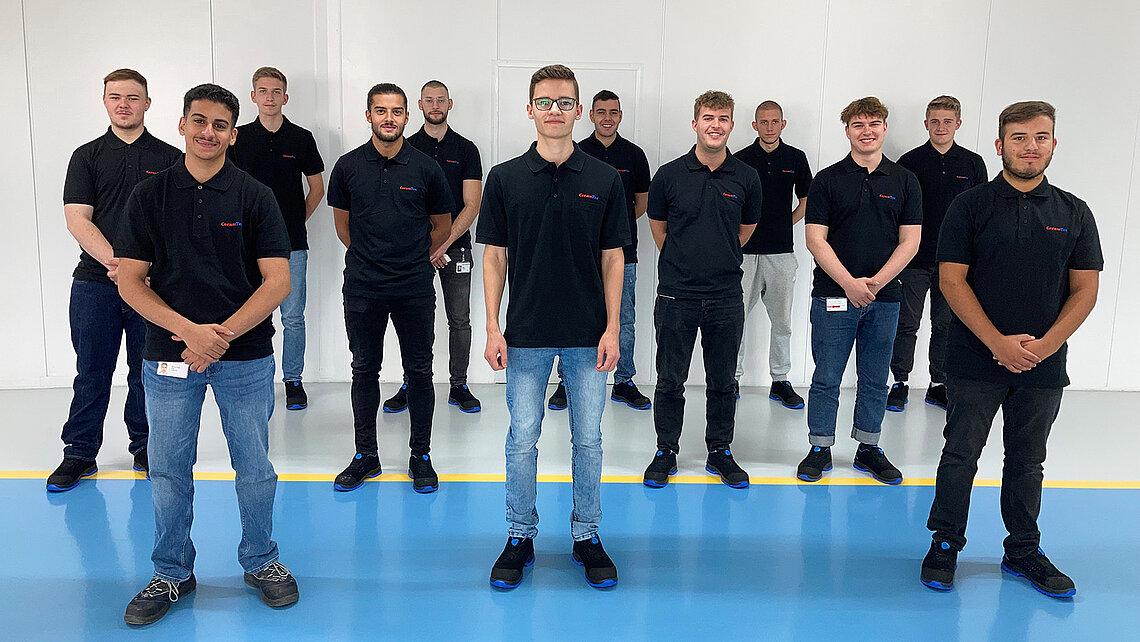 "Welcome to the CeramTec family!" is the motto for our new trainees at the CeramTec sites in Plochingen/Ebersbach (11), Marktredwitz (12) & Lauf (13) in Germany. For more than 100 trainees, we generally offer the best prospects with a very high hiring rate - whether in production or in the commercial area.
The fact that we train apprentices at our locations is not only a long-standing tradition, but also has sound reasons:
Social responsibility: As a globally successful company, we face up to our responsibility and want to give young, hungry and inquisitive people a successful start to their careers.
Win-win situation: Not only our apprentices benefit from their work with us - our employees also learn something new every day by working with the young people and draw just as much strength from the joint projects.
Sustainable personnel management: Every year, we take on a large number of our trainees, who in turn have become acquainted with a wide range of specialist areas and thus already have a comprehensive knowledge of our processes and interrelationships when they "start their careers".
Why should young people decide to train with us; which professions are currently being trained at which location and how the training is carried out in detail? You can find answers to these and other questions in the career section.