To overview page
CeramTec on the move together for Movember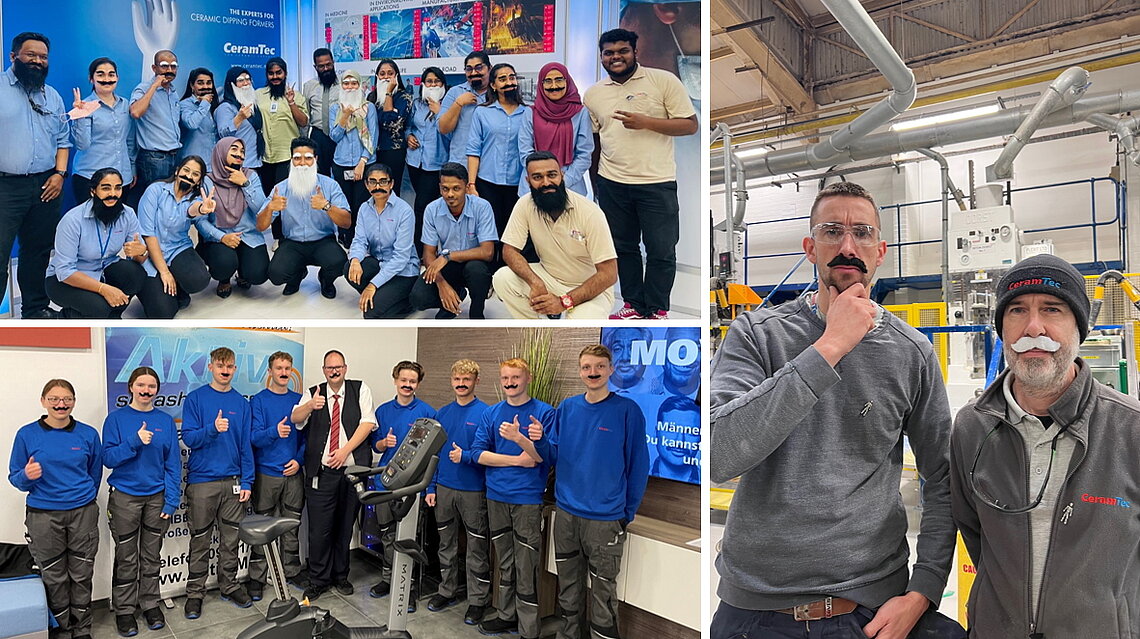 One Wednesday in "Movember" at CeramTec was all about men's health: at almost all of our locations, our employees drew attention to the topic of men's mental and physical health with a variety of creative activities.
From funny photos with (fake) moustaches to joint walks or runs to sweaty kilometres on an ergometer - the theme of the day was taken up again and again in numerous campaigns.
The donations collected at the locations went to the American Cancer Society – Relay for Life or Prostate Cancer UK, among others. In addition, CeramTec in Germany donated an amount to the Movember Foundation.
Discover more impressions around the actions in our LinkedIn post.